Do you want to take a quick nap without being bothered by your boss? Then you should go to Japan. If you often wish to go home in afternoon eat lunch with your family and sleep, come back and resume work spin in Spain.
From cultures to arts to traditions to cuisines to sports things vary to extremities in different parts of the World. Sleeping is no behind. There are strange (some or other may find strange) habits of sleeping. We have brought to you some sleeping habits, though sleeping is universal but the pattern and behavior isn't.
Guatemala: Sleeping with worry dolls
As per Mayan tradition, Guatemala, if you find it difficult sleeping due to constant worrying about something then, you can find relief by putting worry dolls under your pillow while sleeping. it is believed that worry dolls are known to suck away all your worries.
Bali: Fear Sleep
People in Bali an Indonesian Island, known to exhibit "fear sleep" or "todoet poeles". According to Worthman, in stressful situation people are known to fall asleep instantly. As per Balinese people reported by Time Magazine, sleep is known to erase fear.
Japan: Public Nap
In Japan people are known to work for long hours, causing them to take quick naps in between works. It is reported after research that taking naps in between works can actually increase alertness and effectiveness and productivity of work. In Japan sleeping in public is sign of hard working, known as "inemurl" which means sleeping on duty or sleeping while present. Falling asleep in public is symptom of working hard enough for bringing yourself to exhaustion. It's socially acceptable in restaurants, stores, commuter trains, and on park benches as long as you don't occupy lots of space sprawling out.
Mexico: Sleeping in hammocks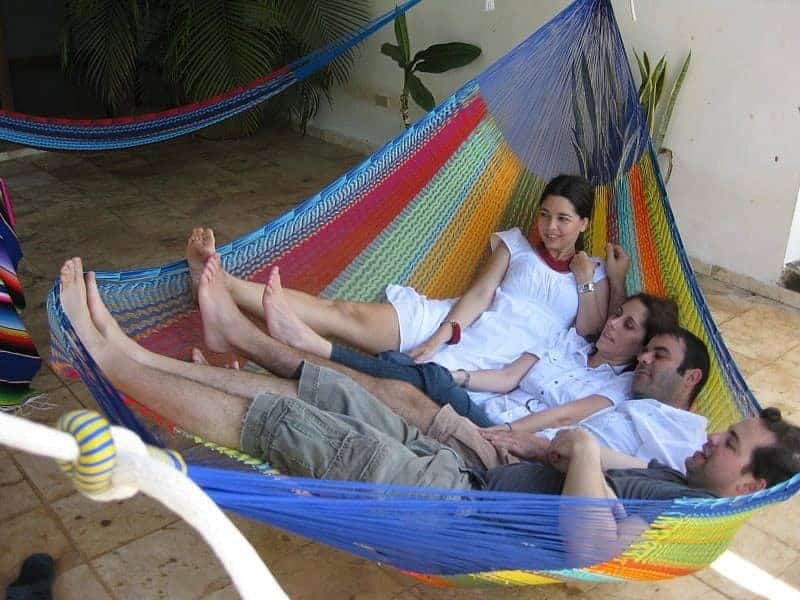 In Yucatan Peninsula, Mexico, dating back to colonial times it is an important cultural practice to sleep in hammocks. Hence hammock is a huge business in Mexico. People of Mexico prefer hammocks over beds as it allows the flow of fresh air, since the climate is usually hot in there. But there is no real evidence if hammocks are more comfortable than beds.
Norway: kids sleep outside
In Norway and other Scandinavian countries, kids are left to sleep outside even in freezing temperatures. Children as young as two weeks old are left to sleep outside in prams, parked in prams in busy sidewalks, terraces, lawns etc. In all weathers as cold as -4 for upto 3 hours leaving them to sleep outside. According to Thor-ough research by Marjo Tourula of the Unicersity of Oulu, Finland, frigid napping not only promotes better daytime sleeping, it increases the duration of sleep. More subjectively, parents felt that napping in the fresh air promoted health in their infants, particularly considering the alternative of being inside with up to 30 other children in state-run daycares where the al fresco napping is the norm. Kids being more happier more energetic and being able to sleep in any environment.
Spain: Siesta
The typical working day in Spain starts at around 9 am to 1:30 pm and continues from 4:30 pm to 8 pm. The hours of gap in between is called as "break" or "siesta" when people can go home have a filling lunch and sleep before resuming from 4:30 pm.
United Kingdom: Sleeping naked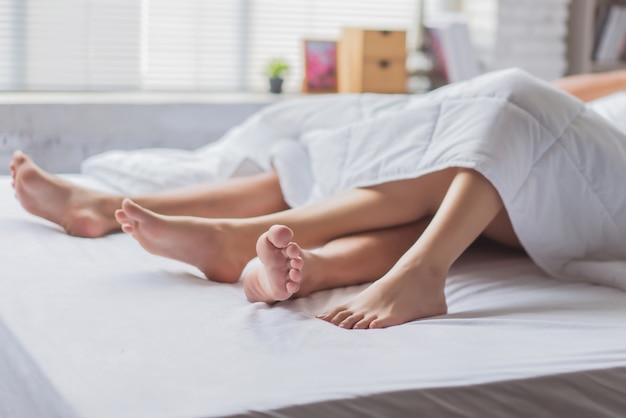 According to research conducted by The National Sleep Foundation, one- third of people surveyed in the UK reported sleeping naked. There are at least 10 benefits of such sleep:
Fall asleep faster
Better sleep
Healthy skin
Reduced stress and anxiety
Prevent weight gain
Lower risk of heart disease and type 2 diabetes
Vaginal health improves
Male fertility increases
Boost self- esteem
Improved relationship
United Nations: Sleeping with pets
Reports of survey suggested 70% of America sleeps with their pets beside them in beds. Despite conflicting theories it is a matter of concern, since pets may cause aggravations in human allergies. There can also be infection from pets to human and human to pets although chances are rare. On other hand the co-sleeping causes relaxations and security with improved moods.
Afghanistan: Multipurpose bedrooms
The concept of bedrooms in Afghanistan is non existent. Rooms throughout the house serves as multiple usage. When the need to sleep is felt they simply use mattress and bed sheets and sleep over them. In morning they fold it back and put it aside.
Hence we see sleeping is not just a biological phenomenon. It is deeply rooted in cultures, traditions, lifestyles and habits. Not to worry about cultures as long as you are getting enough sleep as it is very important to get proper uninterrupted one.